Woolly hair in twins.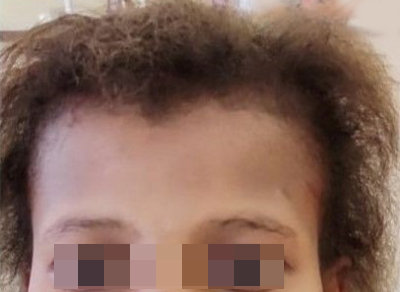 Downloads
How to Cite
Rajani H.S., Narayanappa D. 2022. Woolly hair in twins. Eur. J. Pediat. Dermatol. 32 (4):215-7. 10.26326/2281-9649.32.4.2379.
pp. 215-7
Abstract
Woolly hair (WH) syndrome refers to a group of congenital defects of the hair structure characterized by very curly hair in non-black African individuals. The defect can be localized or widespread, it can be familial, and it can also be associated with systemic manifestations in various syndromes. The current report describes a case of familial generalized WH in a 13-year-old girl and her older twin.