Erythrodermic psoriasis.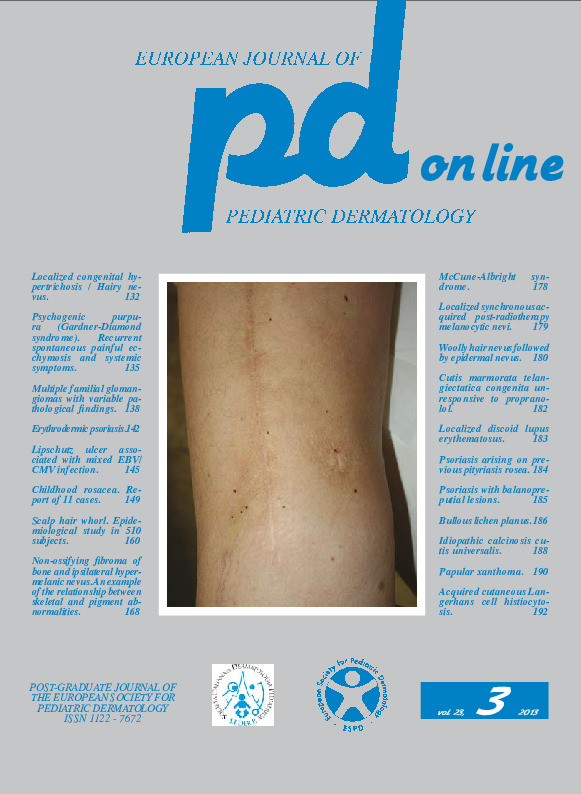 Downloads
How to Cite
Ramesh Bhat Y., Kakkar S., Balachandran C., Rao L., Roopasree S. 2013. Erythrodermic psoriasis. Eur. J. Pediat. Dermatol. 23 (3):142-44.
pp. 142-144
Abstract
Erythroderma is an uncommon condition in childhood caused by a variety of underlying disorders and may present as a diagnostic challenge to physicians. Erythrodermic psoriasis (EP) affecting most of the body surface is the less common inflammatory form of psoriasis. The histopathological examination is required for definitive diagnosis. We describe an 8-year-old boy who presented with erythematous lesions involving the whole body surface including scalp. Skin biopsy confirmed psoriasis as an underlying disorder.
Keywords
Erythroderma, psoriasis, methotrexate