Hypertrophic scars of varicella.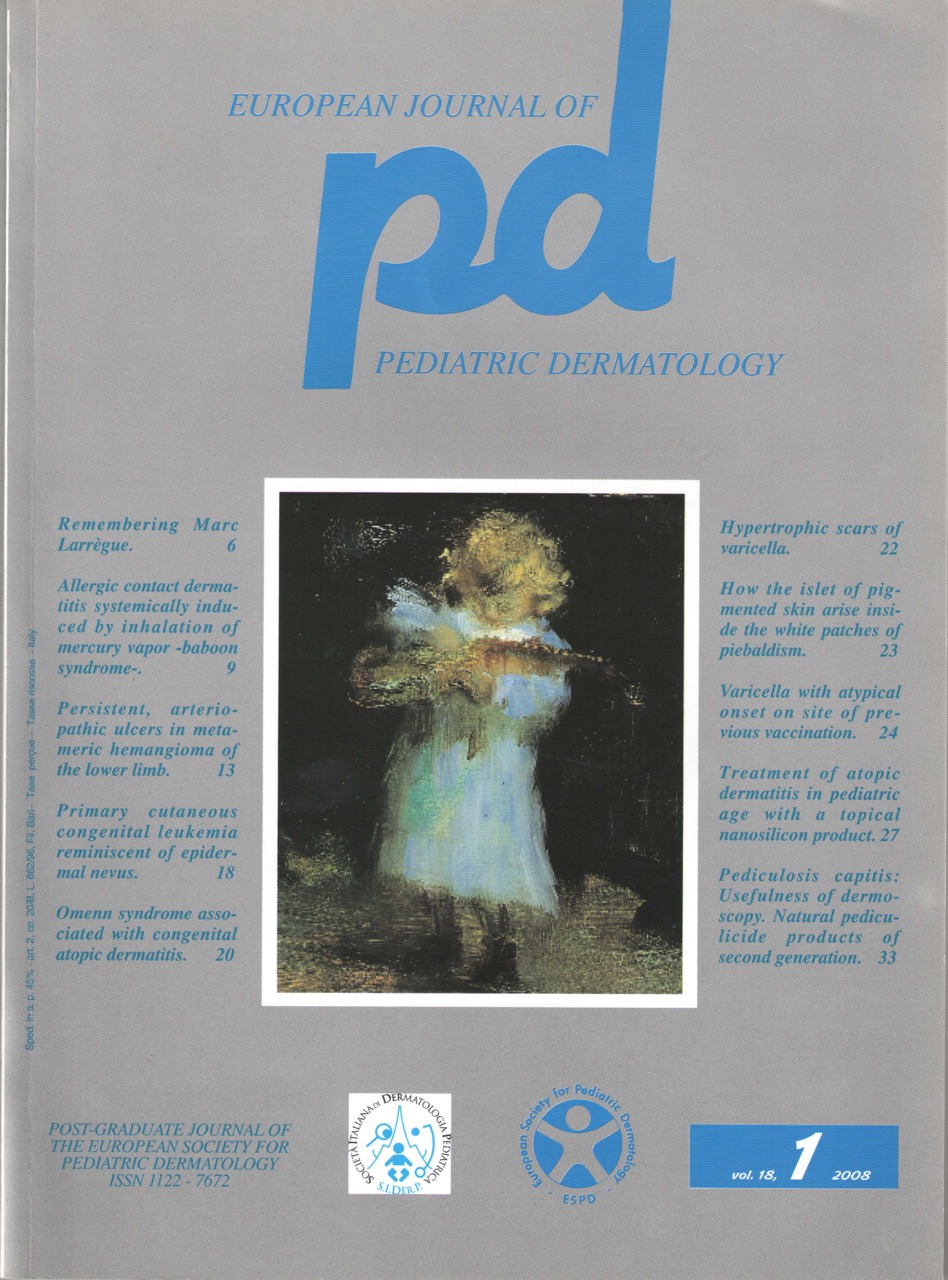 Downloads
How to Cite
Ingordo V. 2008. Hypertrophic scars of varicella. Eur. J. Pediat. Dermatol. 18 (1): 22.
pp. 22
Abstract
A 11-year-old boy presented from three or four months some nodules on the upper trunk, mainly on the back. His mother reported that the skin lesions developed on the scars of a recent varicella. On physical examination, there were about 1 centimeter in size, pink, flat nodules with slightly pigmented peripheral borders. The dermoscopic examination put in evidence a central white patch reminiscent of dermatofibroma and a melanic peripheral pigmentation, that in some points had a net appearance. Moreover, the patient also presented a few millimeters in diameter, slightly depressed, typical atrophic scars of varicella on the face...