Skin disorders of the umbilicus.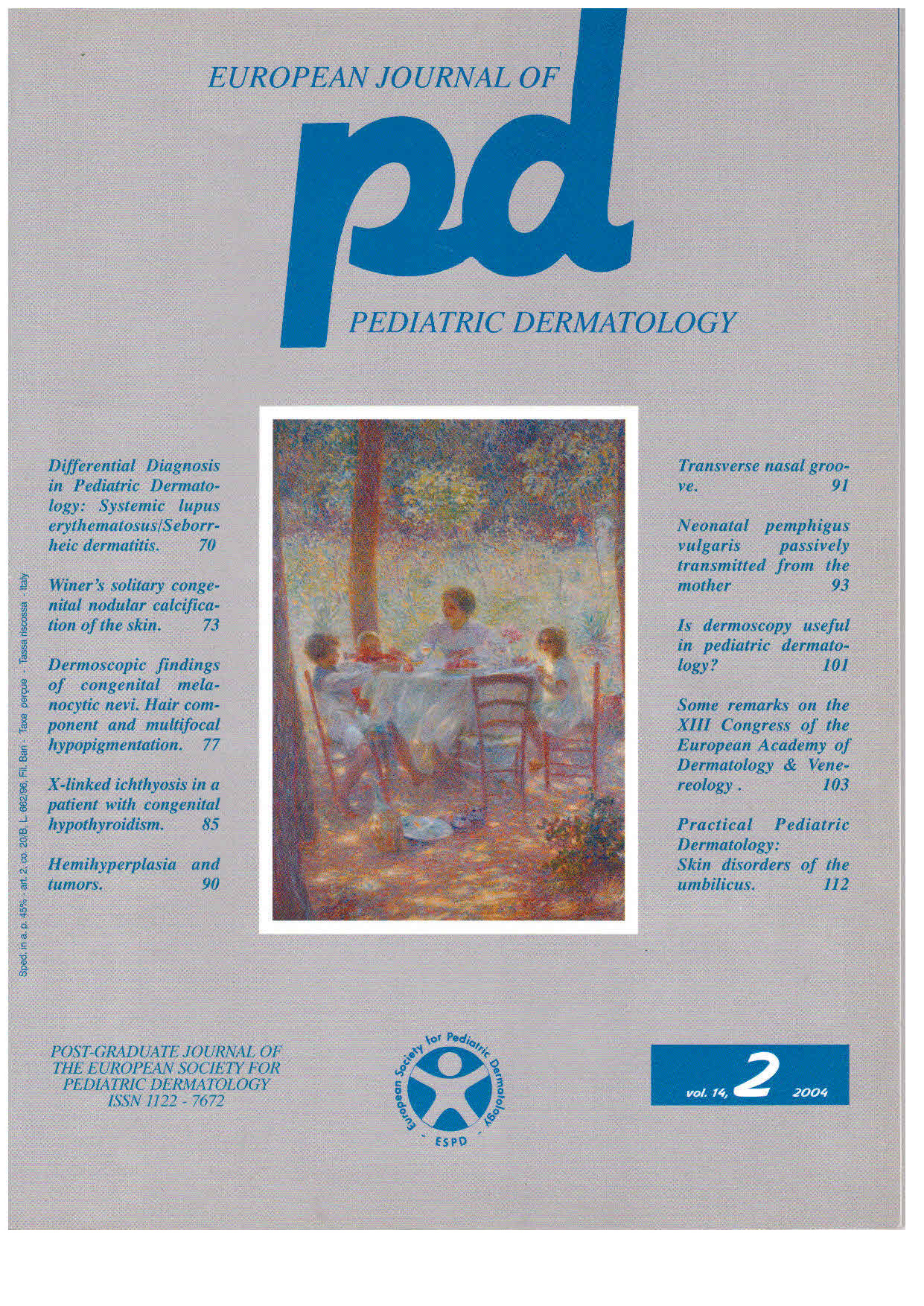 Downloads
How to Cite
Cutrone M., Milano A., Bonifazi E. 2004. Skin disorders of the umbilicus. Eur. J. Pediat. Dermatol. 14 (2): 2004.
pp. 2004
Abstract
The umbilicus is a particularly important region during the fetal life, due to the exchanges between mother and fetus occurring through the umbilical vessels. At birth, due to the cut of umbilical cord, there is a sudden inversion of flow in the umbilical artery. The umbilical vessels remain patent for about ten days and may represent a route of access to the neonatal circulation. The latter is charged with sometimes severe side effects and complications. It can be also responsible for infections towards the neonatal circulation of the blood. In the first period of the post-natal life till its falling, the umbilical stump should be guarded in order to precociously diagnose possible complications...
Keywords
skin disorders, Umbilicus