Xeroderma pigmentosum. A case with multiple complications.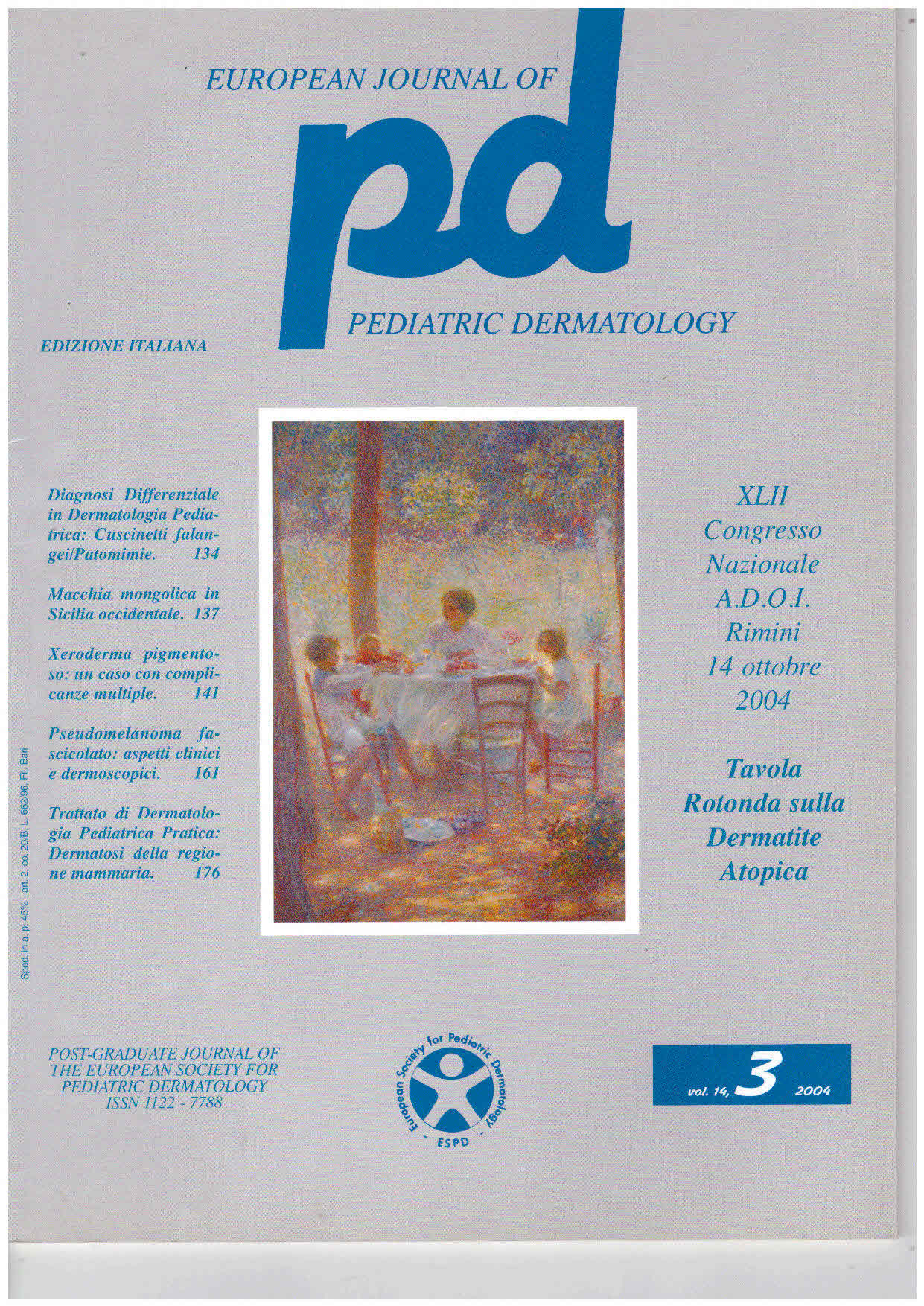 Downloads
How to Cite
Samdani A.J. 2004. Xeroderma pigmentosum. A case with multiple complications. Eur. J. Pediat. Dermatol. 14 (3):141-4.
pp. 141-4
Abstract
Xeroderma pigmentosum (XP) is a rare, inherited disorder characterized by photosensitivity, pigmentary changes and malignancies. The body lacks the ability to repair the ultraviolet-induced damage to the DNA of skin cells. The skin is healthy at birth, however the typical changes may develop within months. Poikiloderma and later malignant changes such as squamous or basal cell carcinoma, malignant melanoma and fibrosarcoma might occur. A 5-year-old boy born to consanguineous parents started to develop extensive nonhealing skin lesions on his scalp and face from the age of two. He had freckle-like pigmentation on the exposed parts of his body which had increased with age. He reported burning sensation and his skin was erythematous and scaling. He had severe photophobia with burning and lacrimation. The child had a normal mental level, with speech impairment but no hearing loss. The diagnosis of xeroderma pigmentosum was made primarily from the typical appearance of the skin and the characteristic progression of the disease. A single large lesion on the scalp diagnosed as squamous cell carcinoma on biopsy was excised surgically, whereas multiple small lesions on the face were diagnosed as basal cell carcinomas and treated by cryosurgery.
Keywords
Xeroderma pigmentosum, Malignant tumors