Acral skin peeling syndrome—A rare entity.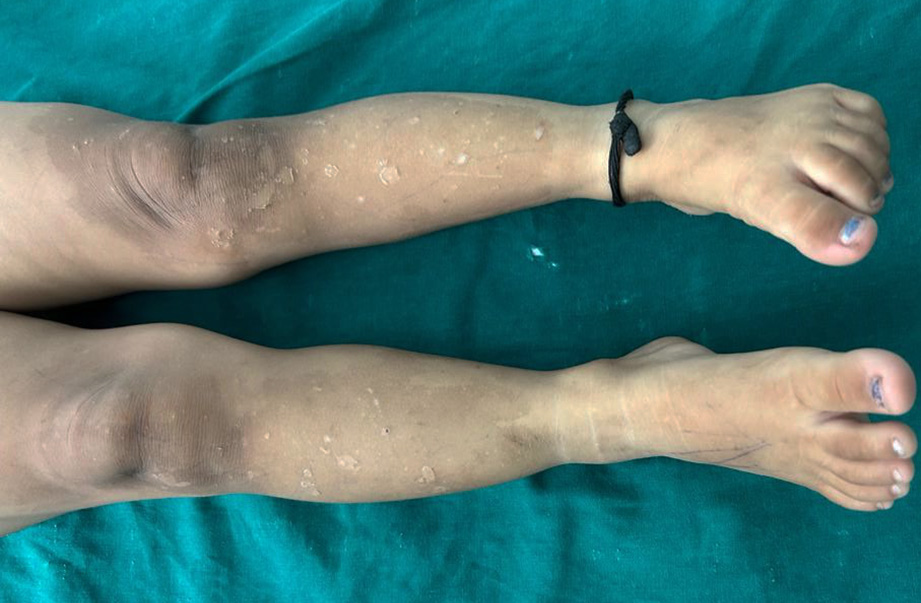 Downloads
How to Cite
Lakhotiya P., Phiske M., Someshwar S. 2023. Acral skin peeling syndrome—A rare entity. Eur. J. Pediat. Dermatol. 33 (4):218-21. 10.26326/2281-9649.33.4.2565.
pp. 218-21
Abstract
Acral peeling skin syndrome (APSS) is a rare autosomal recessive disorder caused in some cases by mutations in the transglutaminase-5 (TGM5) gene. It occurs due to splitting of the stratum corneum from the stratum granulosum and is usually limited to the hands and feet. In most cases it develops soon after birth. Symptoms are aggravated by heat, humidity and friction. Dermoscopy reveals structureless white areas and white/red globules. The histopathological findings are a mild hyperkeratosis and cleavage of the epidermis between the stratum granulosum and the corneum. A case of APSS is reported in a 2-year-old girl.
Keywords
acral peeling skin syndrome, skin, child