Newborn with a periocular rash.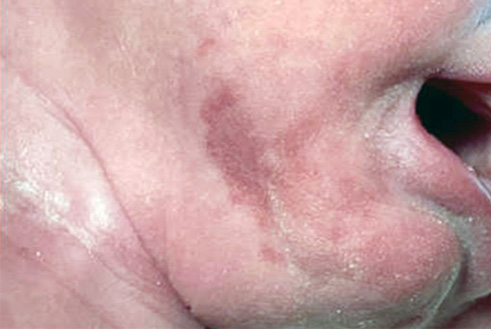 Downloads
How to Cite
Makhdoom A.Z., Franco-Fuenmayor M. 2023. Newborn with a periocular rash. Eur. J. Pediat. Dermatol. 33 (3):184-7. 10.26326/2281-9649.33.3.2512.
pp. 184-7
Abstract
Neonatal lupus erythematosus (NLE) is caused by the transplacental transfer of maternal anti-Ro/La autoantibodies. NLE can result in multiple manifestations, most typically cardiac or cutaneous in nature. Cutaneous NLE will resolve spontaneously in the first year of life, whereas cardiac NLE has a high mortality rate (20%) and a significant proportion of patients affected will need a pacemaker (60%). Here was reported the case of a newborn with NLE, born to a mother affected by systemic lupus erythematosus.
Keywords
lupus erythematosus, newborn