An unusual cause of facial burn.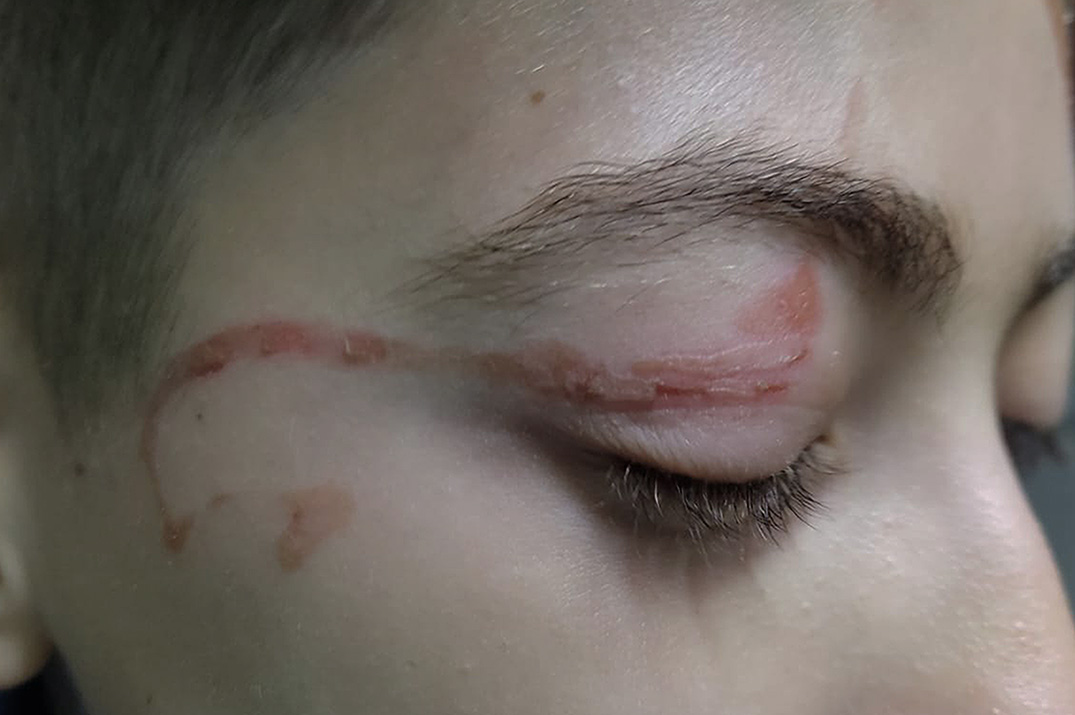 Downloads
How to Cite
Mazzotta F. 2023. An unusual cause of facial burn. Eur. J. Pediat. Dermatol. 33 (2):126. 10.26326/2281-9649.33.2.2498.
pp. 126
Abstract
A 10-year-old boy was urgently examined due to the sudden appearance of burn lesions of the fronto-palpebral region. Physical examination showed linear and circinate burn lesions of the eyelids and frontal region. The medical history informed us that the lesions had appeared following the explosion of a "panzerotto" that the child was about to eat.