Hypertrichotic granuloma at vaccination site.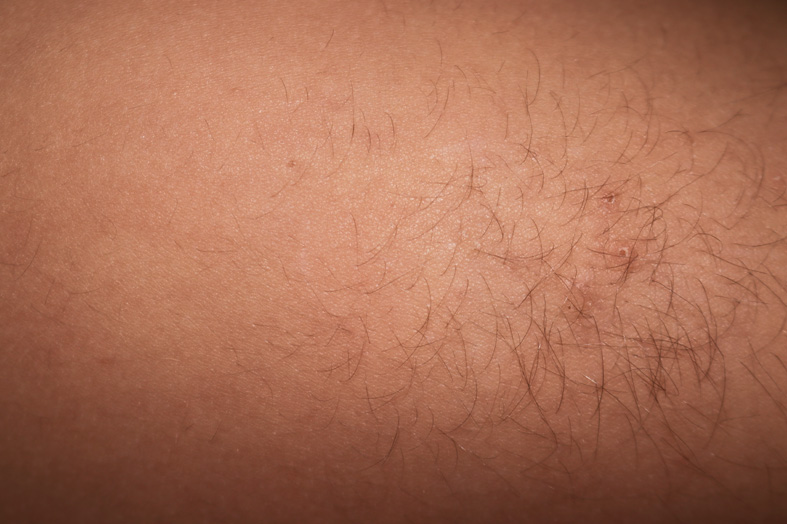 Downloads
How to Cite
Milano A. 2022. Hypertrichotic granuloma at vaccination site. Eur. J. Pediat. Dermatol. 32 (1):41-3. 10.26326/2281-9649.32.1.2321.
pp. 41-3
Abstract
In the two actual cases we observed persistent granuloma associated with hypertrichosis at site of previous vaccination; in addition to granuloma and hypertrichosis, itching or obvious eczematous lesions were present. Also in the few similar cases described in the literature, hypertrichosis is associated with persistent inflammation caused by eczema, granuloma or both (1, 3, 4, 5, 6). The reactions observed are undoubtedly related to the vaccine as evidenced by the absence of trauma or other causative factors and above all by the site, which is always the anterolateral surface of the thigh.
Various hypotheses have been put forward to explain this type of vaccine reaction. In the hypothesis of a delayed allergic reaction, patch tests (5) were performed with negative results; it has been hypothesized that granulomatous inflammation is due to a superficial injection of the vaccine into the subcutaneous tissue instead of into the muscle or to a direct – or mediated by delayed hypersensitivity – reaction to the aluminum salts added as adjuvants to the vaccine (1).
Keywords
Hypertrichosis, granuloma, vaccination