Acne prevalence and characterization in adolescents.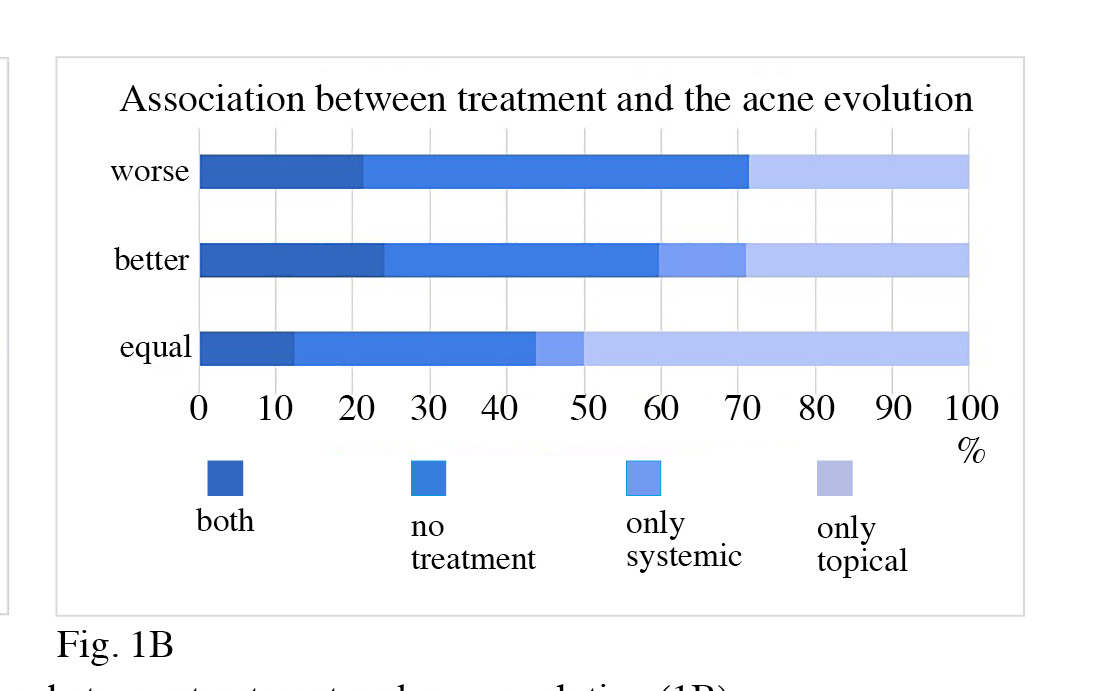 Downloads
How to Cite
Todo Bom Costa S., Tapadinhas C., Sampaio M.L. 2021. Acne prevalence and characterization in adolescents. Eur. J. Pediat. Dermatol. 31 (4):203-12. 10.26326/2281-9649.31.4.2282.
pp. 203-12
Abstract
Background. Acne vulgaris is a very common chronic disease that affects mainly adolescents and has a negative effect on their quality of life. 
Objective and methods. The aim of this study was to determine the prevalence of acne in adolescents, to characterize this condition and estimate its impact on adolescents' quality of life. For this purpose, a questionnaire was distributed in 4 schools to teenagers aged 14 to 17 years in 2021.  
Results. A sample of 237 adolescents was analyzed. The overall prevalence of acne was 71.3%. The median age was 16 years, acne evolution was favorable in 53.3% of cases, 44.4% had permanent lesions and 75.7% experienced flare ups. Comedonal acne lesions were reported by 74.0% of adolescents and inflammatory acne was reported by 69.2%. As for severity, 27.8% had mild lesions and 12.4% had moderate lesions. We found that female gender, topical and systemic treatment, and acne duration had a statistically significant association with acne severity. There was also an association between female gender, relapses, and acne severity in the last 12 months and worse quality of life scores. 
Discussion. In our study, the prevalence of acne was high, comedonal and inflammatory lesions were the more frequent type of acne, and severe forms were not frequent. Several adolescents reported relapses and the quality of life was undoubtedly affected. These findings were in accordance with recent literature and strengthen the available data. The extensive characterization of this population along with the risk factors that we found to be associated with acne severity, should be taken into account when treating these adolescents. 
Keywords
acne vulgaris, adolescent, prevalence, quality of life