Idiopathic chilblains / COVID toes.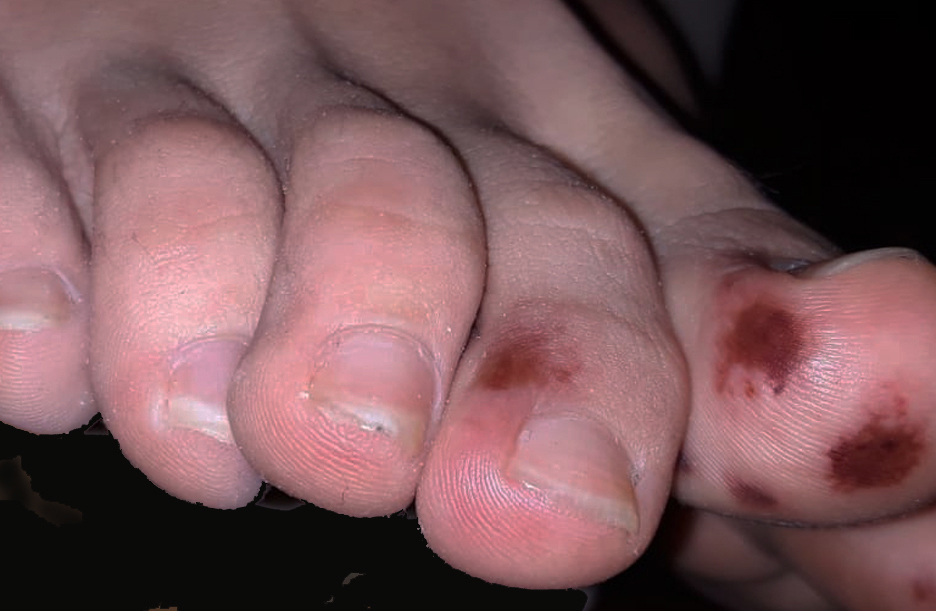 Downloads
How to Cite
Mazzotta F., Troccoli T., Bonifazi E. 2021. Idiopathic chilblains / COVID toes. Eur. J. Pediat. Dermatol. 31 (4):196-7. 10.26326/2281-9649.31.4.2280.
pp. 196-7
Abstract
COVID toes, which were identified for the first time in April 2020 in Italy (1), are very similar to idiopathic chilblains and must be differentiated from the latter. The causal link of COVID toes with the current SARS-CoV-2 pandemic is not evidenced in most cases by the positivity of laboratory investigations. However, it is made probable by their maximum incidence during pandemic peaks even in the absence of cold, by relapses in the same subject during the different pandemic waves, and by their occurrence following mRNA vaccination for COVID-19.
Keywords
idiopathic chilblains, COVID toes, COVID-19, SARS-CoV-2