Mites and Atopic Dermatitis.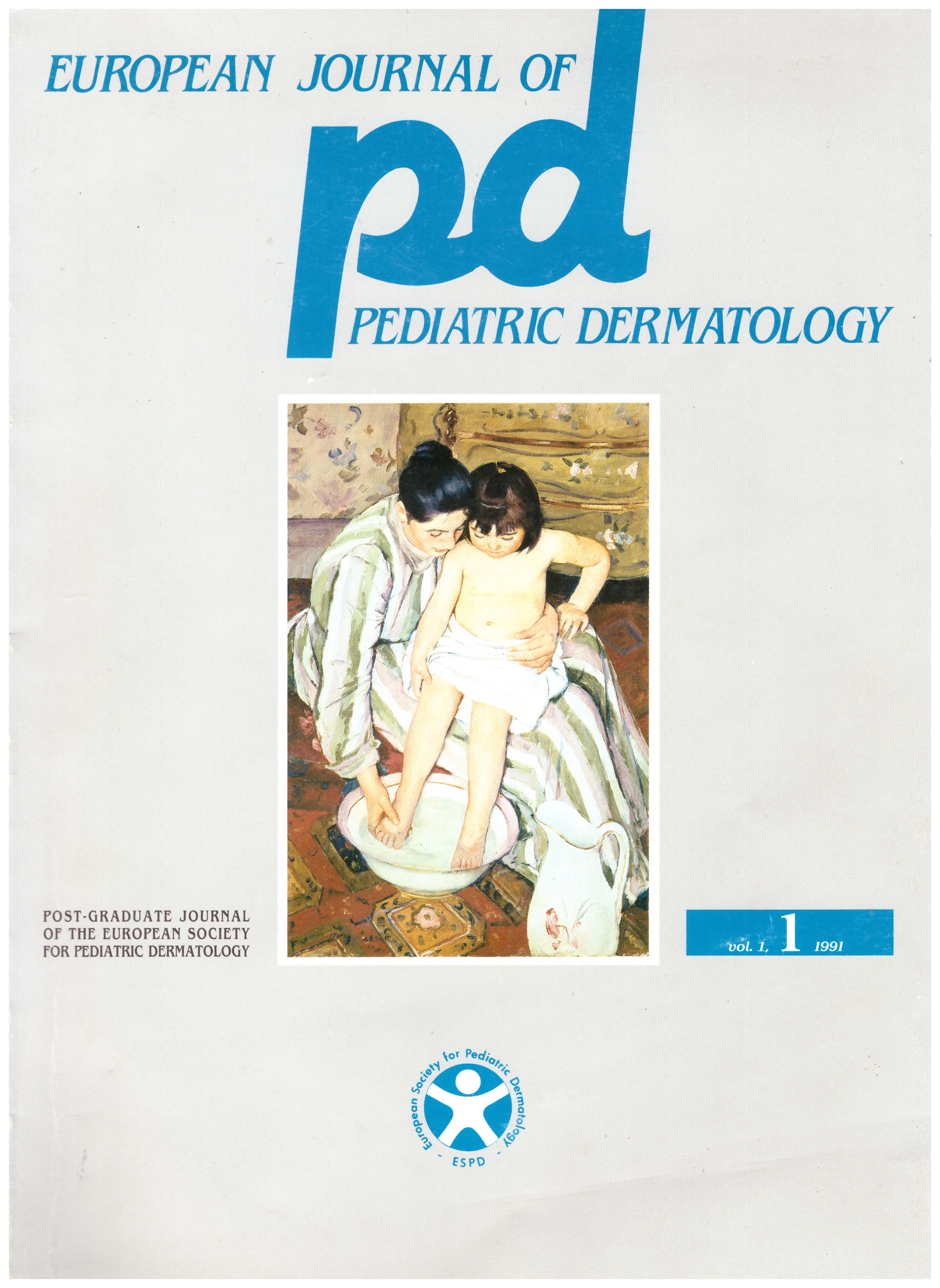 Downloads
How to Cite
Di Berardino L., Angrisano A., Pissacroia C., Di Berardino C., Compostella R. 2018. Mites and Atopic Dermatitis. Eur. J. Pediat. Dermatol. 1 (1):51-53.
pp. 51-53
Abstract
The possible etiopathogenetic role of mites in atopic dermatitis (AD) was explored in a series of 80 children with AD, of whom 51 were affected by AD alone and 29 by AD associated with rhinitis and/or asthma. In all these patients skin reactions on patch and intradermal testing with six different species of mites were recorded. In patch testing, to mimic as closely as possible the conditions of natural exposure, the test patches were prepared with cultures containing the complete range of the mite allergens (exuviae, eggs, bodies, fecal particles) and applied to the intact skin. In children with AD alone the nearly always negative results of intradermal testing were associated with positive (predominantly for storage mites) patch test results. In contrast, in children with AD associated with respiratory disease the intradermal reac­tions were often positive, while the patch tests were negative and when positive the most common mites involved were dermatophagoides. These findings indicate that mites and in particular storage mites may play an im­portant role in the causation of atopic dermatitis.
Keywords
Constitutional eczema, Atopic dermatitis, Atopic eczema, Mites, Patch test, Storage mites