Neonatal lupus erythematosus.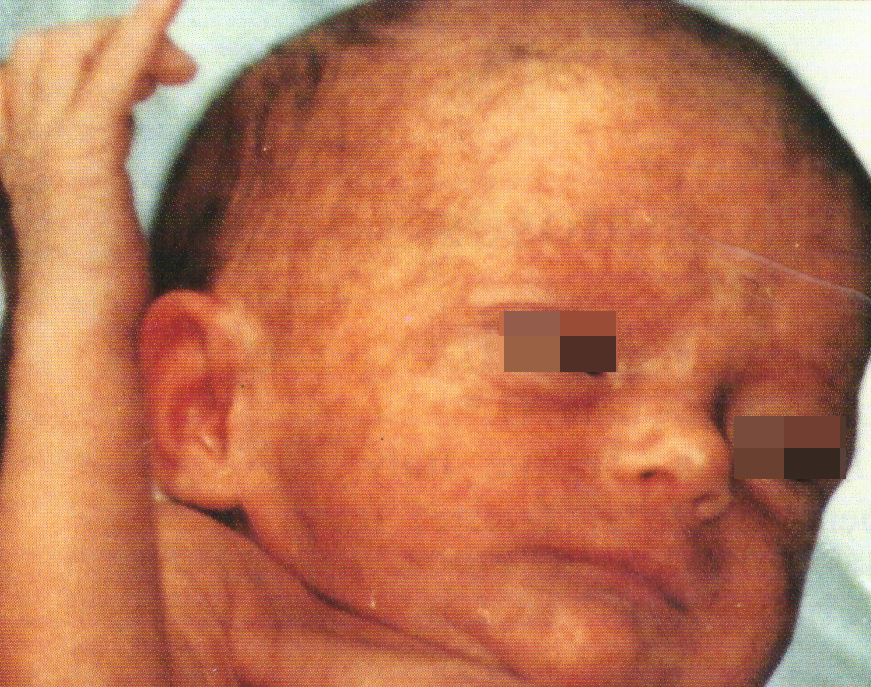 Downloads
How to Cite
Lepore L., Pennesi M., Longo F., Ciana G. 2018. Neonatal lupus erythematosus. Eur. J. Pediat. Dermatol. 2 (2):77-80.
pp. 77-80
Abstract
A newborn girl with lupus erythematosus was reported. Antibodies anti U 1-RNP were detected both in the mother and in the newborn girl, whereas anti-Ro anti-bod­ies were not present. The pathogenesis of neonatal lupus erythematosus was also discussed with regard to the role played by anti-Ro/La and anti-U1-RNP antibodies and to the possible prevention. 
Keywords
Neonatal lupus erythematosus, anti-Ro antibodies, anti-U1-RNP antibodies