Langerhans cell histiocytosis with vulvar localization.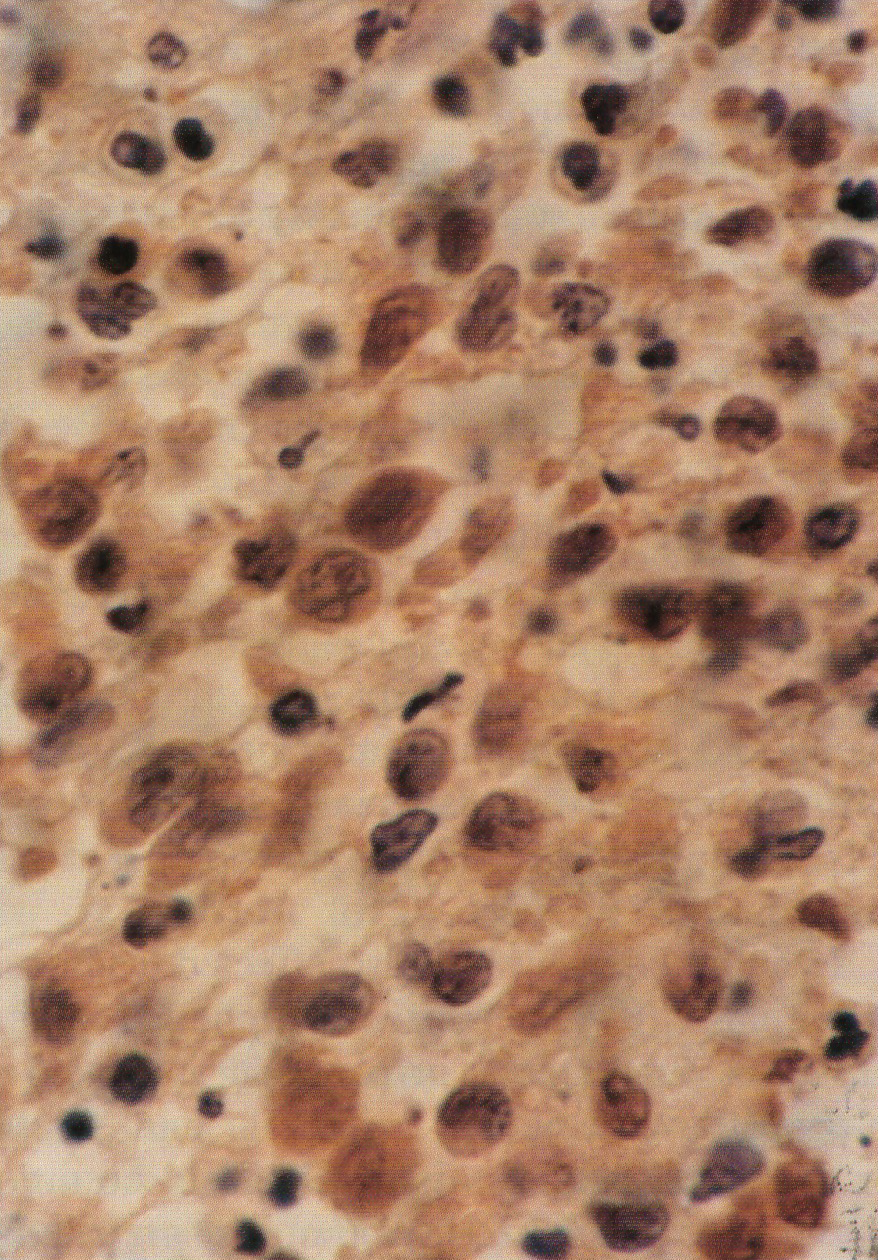 Downloads
How to Cite
Maruenda T., Salvarezza A., Grosman G., Casas J., Golisciani T., Giacobbe A., Rolla S. 2018. Langerhans cell histiocytosis with vulvar localization. Eur. J. Pediat. Dermatol. 3 (3):147-54.
pp. 147-54
Abstract
A 13-year-old girl presented in 1989, with inflammatory and erosive lesions of the mouth. A biopsy of the mucosal lesions did not clarify the diagnosis. Orthopantomography showed "floating teeth" images. Maxillary bones and sinuses were affected on computed axial tomography. A biopsy of the periodontal tissue led to the final diagnosis of Langerhans cell histiocytosis. In the meantime she developed diabetes insipidus. Dental extractions were performed due to a lack of bone support. Low dose radiotherapy impro­ved the oral lesions but not diabetes insipidus, the latter requiring substituting therapy. A year later her oral lesions relapsed leading to loss of many teeth. Vincristine and predniso­ne significantly improved the oral lesions. In May, 1992, she simultaneously presented oti­tis and a granulomatous lesion involving the vulva and vaginal introitus. Vincristine and prednisone were reintroduced leading to regression of the lesions. The Authors finally discuss the association of the unusual vulvar lesions with oral lesions and diabetes insipidus.
Keywords
Langerhans cell histiocytosis, Vulvar involvement, Diabetes insipidus