Maculae ceruleae. A report of four pediatric cases.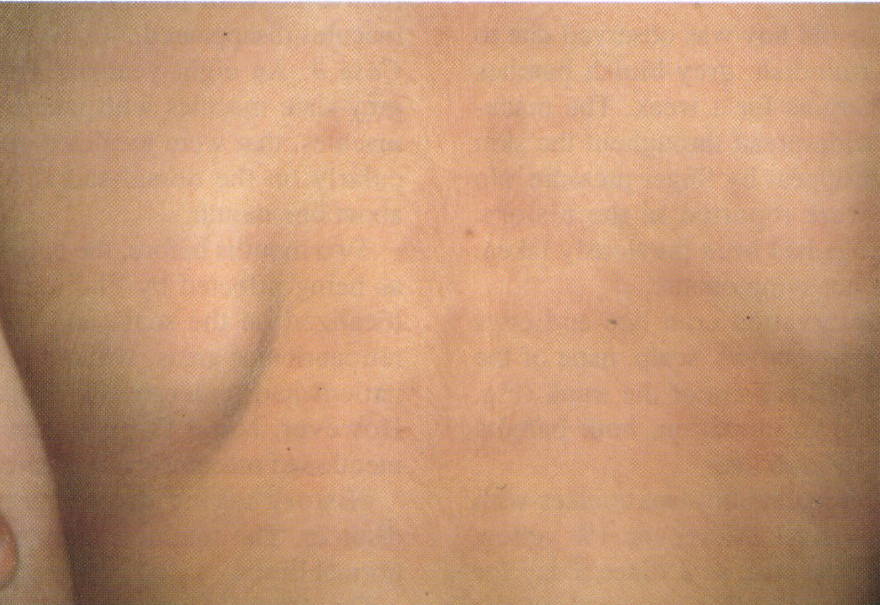 Downloads
How to Cite
Patrizi A., Neri I., Marzaduri S., Marini R. 2018. Maculae ceruleae. A report of four pediatric cases. Eur. J. Pediat. Dermatol. 4 (4):203-8.
pp. 203-208
Abstract
The infestation caused by Phthirus pubis mainly affects the pubic hairs of young adults. It is clinically characterized by pruritus and is usually spread during sexual intercourse. In children phthiriasis is less frequent and does not involve the pubic area. On the other hand, the eyelashes, eyebrows and the marginal areas of the scalp are the preferred sites of infe­station. Pruritus may be very slight or may lack. The infestation is responsible for a typi­cal, but not always evident sign, namely the small sized, slate-grey or bluish grey maculae (maculae ceruleae), which may be present at various amount on the trunk and limbs. The causative factors cannot be always shown in children, especially when no relatives are affected. The Authors report four cases -3 females and 1 male, aged 7 to 10 years- of infe­station due to Phthirus pubis with very numerous maculae ceruleae. 
Keywords
Maculae ceruleae, Phthirus pubis