Erythematous and scaling skin disorders. II. Psoriasis.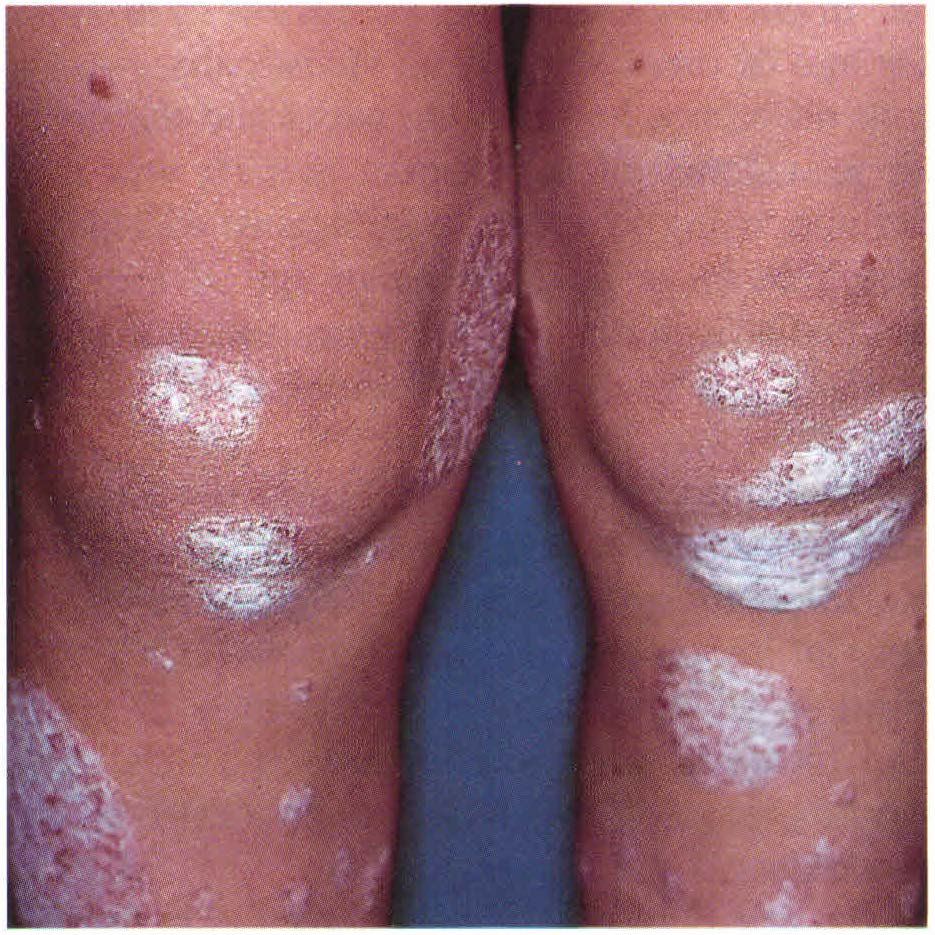 Downloads
How to Cite
Garofalo L., Caprio F., Bonifazi E. 2018. Erythematous and scaling skin disorders. II. Psoriasis. Eur. J. Pediat. Dermatol. 5 (1):T129-T144.
pp. T129-T144
Abstract
Psoriasis is a genetically skin disorder. It is histologically characterized by thickened epidermis and clinically by erythema­tous and scaling lesions with clear-cut borders. Psoriasis is a chronic dermatosis and in a great majority of cases persists throughout life. Psoriasis affects about 1% of otherwise healthy population. These two factors, the chronicity and the high incidence of psoriasis, combined with its esthetic impact, common to all skin diseases, and with its psycological and social implications, determine its importance. Psoriasis is an ubiquitous disorder. However, the disease is less frequent in tropical countries and in the negro population, supporting the hypothesis of a significant role played by the climate and parti­cularly sun exposure in preventing the disease. It is also likely that the skin phototype play a role in such a prevention. The latter is confirmed by some exceptional cases of psoriasis localized only on the hypopigmented skin of achromic nevi.
Keywords
Psoriasis, Erythematous and scaling skin disorders