Herpes Simplex, pyoderma, tinea.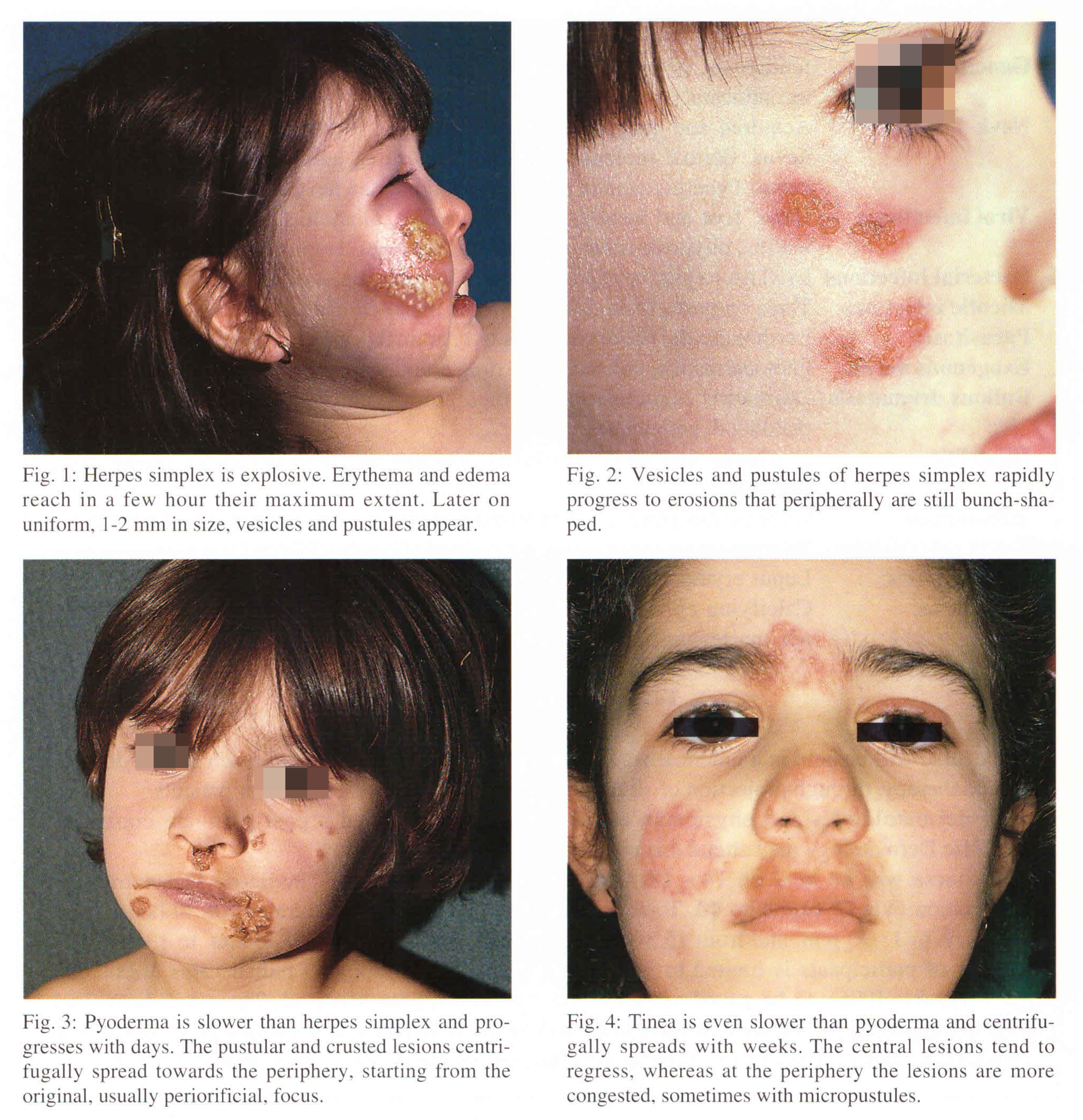 Downloads
How to Cite
Garofalo L., Bonifazi E. 2018. Herpes Simplex, pyoderma, tinea. Eur. J. Pediat. Dermatol. 5 (4):198-99.
pp. 198-199
Abstract
Recurrent cutaneous herpes simplex, bullous pyoderma and tinea are the most frequent skin infections of childhood. Once the diagnosis has been established, the treatment is rather easy. However, the gene­ral pediatrician may have some problems in the differential diagnosis of these infections. Some epide­miological, historical and clinical data make the diagnosis easier. Herpes simplex is explosive, reaches the maximum extent in a few hours and then tends to the spontaneous regression within 7 days. Pyoderma is slower. Its lesions centrifugally spread with days and new lesions peripherally appear till antibiotics are given. Tinea is much slower than pyoderma. Its lesions centrifugally spread for weeks, till the antimycotic treatment is given. 
Keywords
Herpes simplex, Pyoderma, Tinea