Albright's syndrome.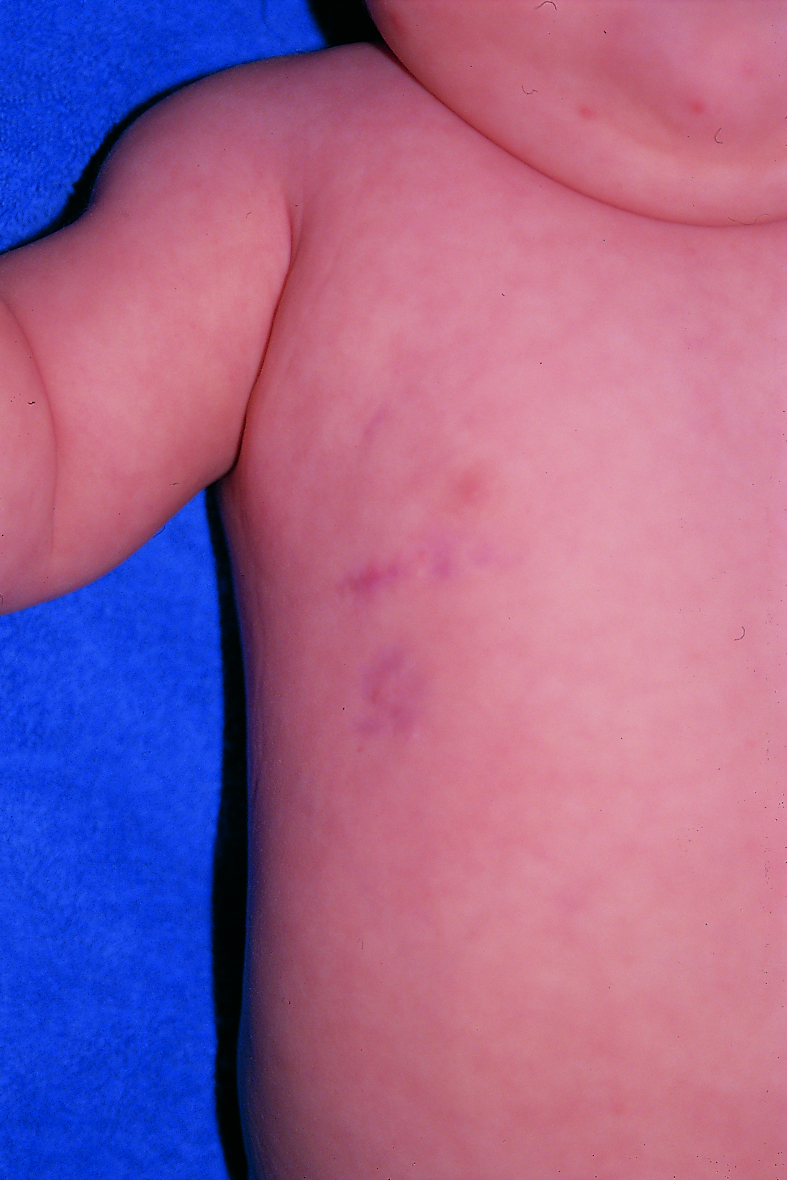 Downloads
How to Cite
Tagliavanti M., Garofalo L., Bonifazi E. 2018. Albright's syndrome. Eur. J. Pediat. Dermatol. 6 (3):141-6.
pp. 141-6
Abstract
Albright's disease is a rare hereditary disorder. In this article, we describe the case of a child affected by a variant of the above condition characterized by an incomplete and mild penetrance, namely by pseudo-pseudo-hypoparathyroidism with cutaneous osteoma and both statural and ponderal imbalance. Serum calcium, phosphorus and parathyroid hormo­ne were normal, whereas alkaline phosphatase was elevated. 
Keywords
Hypoparathyroidism, Cutaneous osteomas, Albright's syndrome