Port-wine stain/Precursor of hemangioma.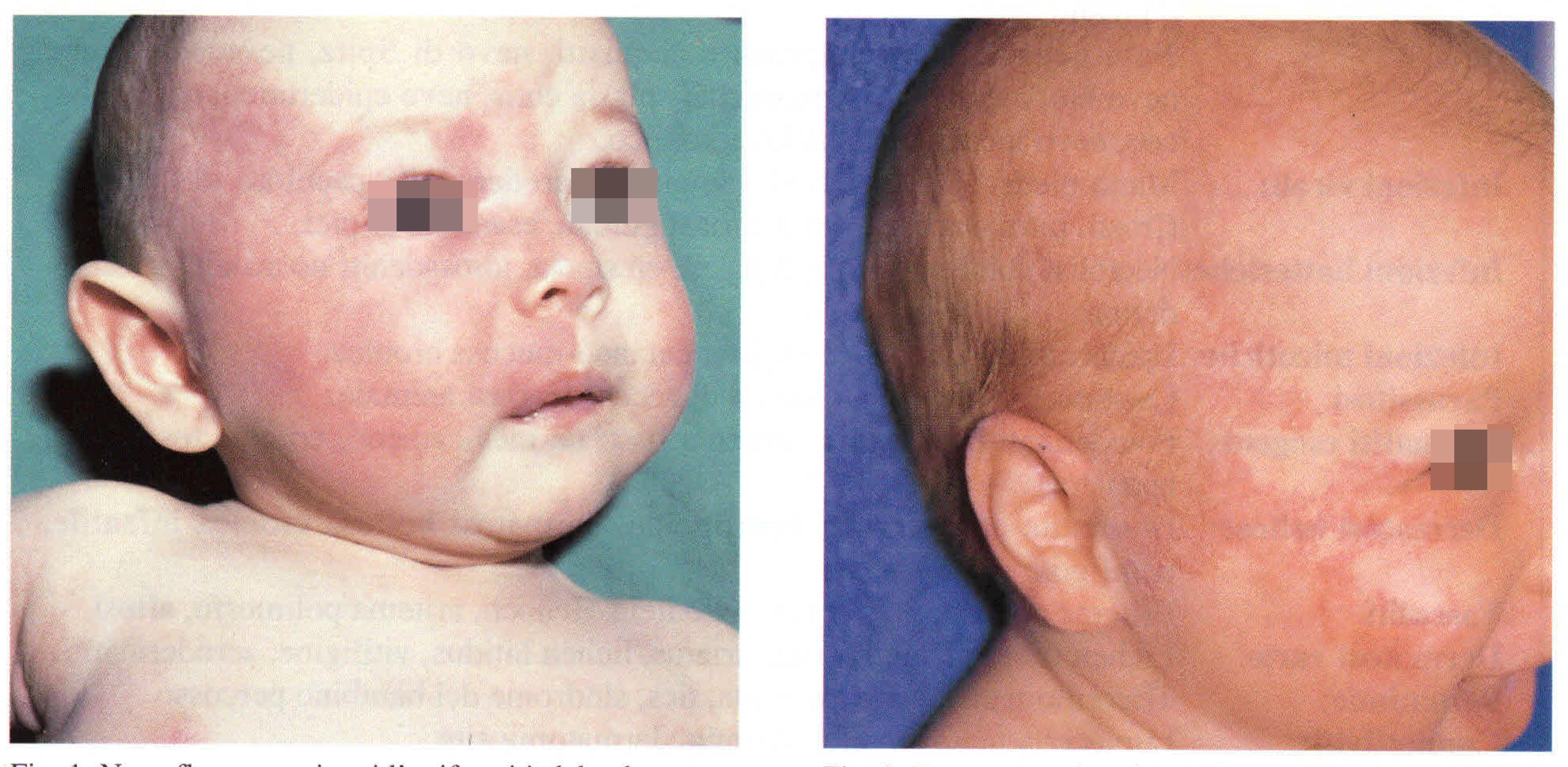 Downloads
How to Cite
Mazzotta F., Bonifazi E. 2018. Port-wine stain/Precursor of hemangioma. Eur. J. Pediat. Dermatol. 7 (1):14-5.
pp. 14-5
Abstract
In the first week of life hemangoma, when clinically visible, is not usually raised. On the other hand, it is proceded by flat lesions, which are condidered its precursors (1). We are dealing with ischemic patches, telangiectases -which are often surrounded by an ischemic patch- or finally with erythematous flat patches. The telangiectatic and erythematous flat lesions can be misdiagnosed as port-wine stain even by a skilled physician. This is particularly true when we are dealing with the precursor of a very large hemangioma, with metameric distribution affecting the head or a limb and often present since birth. The differential diagnosis is important from a prognostic point of view because port-wine stain does not regress and is more frequently associated to malformations of other organs. The presence of thin telangiectases, small reliefs, bleeding and of a papillary plexus barely visible with irregular dilatation of the subpapillary plexus supports the diagnosis of hemangioma.
Keywords
Port-wine stain, Precursor of hemangioma