Antimycotic treatment in children.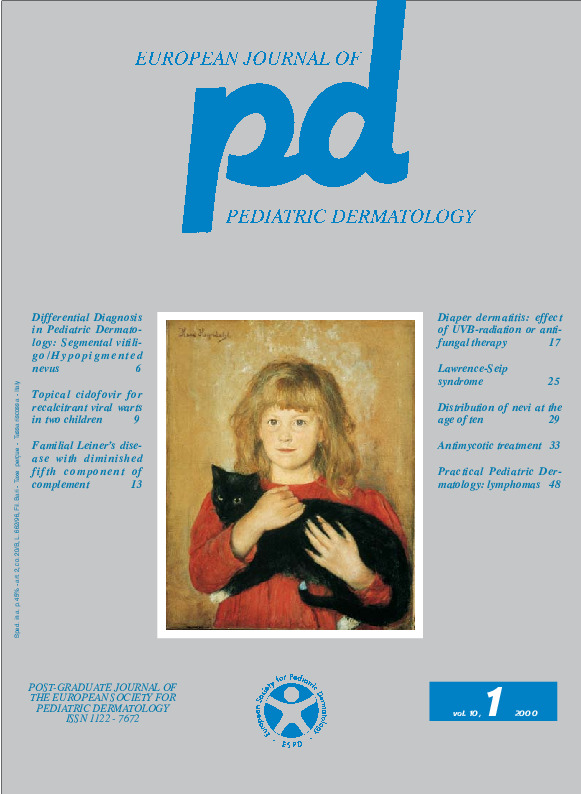 Downloads
How to Cite
Bonifazi E.,  Berloco A. 2000. Antimycotic treatment in children. Eur. J. Pediat. Dermatol. 10 (1):33-7.
pp. 33-7
Abstract
During the Congress of the European Academy of Dermatology and Vene-reology, which was held in Geneva, from 11 to 15 October, 2000, many communications and posters were devoted to antimycotic treatment. Here these reports are summarized, giving particular emphasis to the problems of the pediatric age.
We will essentially talk of the treatment of dermatophytoses, namely of the mycoses caused by the genus Dermatophytes. Then we well mention the treatment of pityriasis versicolor, candidiasis and sporotrichosis. Anyway, we will start with a review of the main systemic and topical therapeutical agents.