Common warts treated with oral isotretinoin.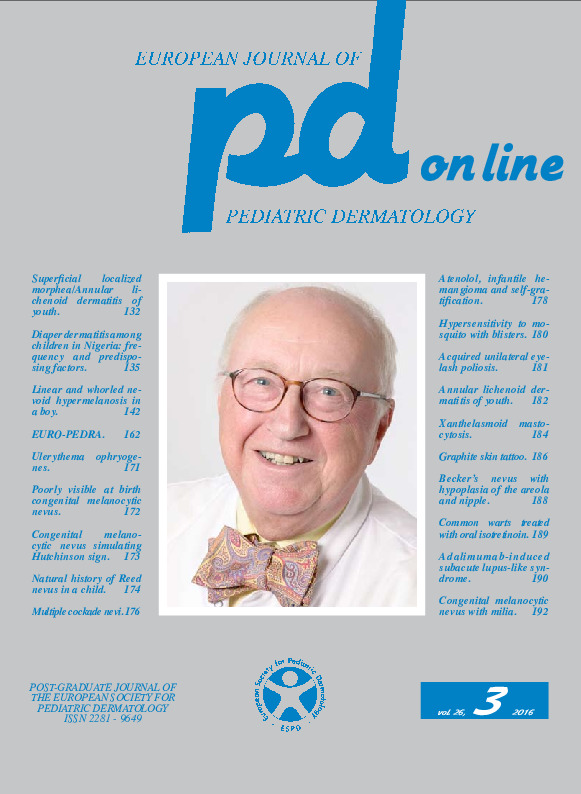 Downloads
How to Cite
Jha A.K. 2016. Common warts treated with oral isotretinoin. Eur. J. Pediat. Dermatol. 26 (3): 189. 10.26326/2281-9649.26.3.1267.
pp. 189
Abstract
Warts are benign tumors commonly involving the skin and other epithelial tissues, caused by human papilloma virus infection. Treatment of multiple warts is difficult mainly in children. Many children do not need any treatment; the latter is required due to esthetical and psycho-social problems. Few studies showed the effectiveness of systemic isotretinoin for the treatment of condylomata accuminata (1). Etretinate has been helpful for treating hyperkeratotic warts in immunosuppressed patients according to another study (2). In one study 31 patients with recalcitrant plane warts were enrolled; they were given isotretinoin with a mean dose of 0.5 mg/kg: nineteen patients showed complete clearance of the lesions (3). The actual study showed that isotretinoin may be an additional modality of treating also common warts.