Superficial localized morphea/ALDY.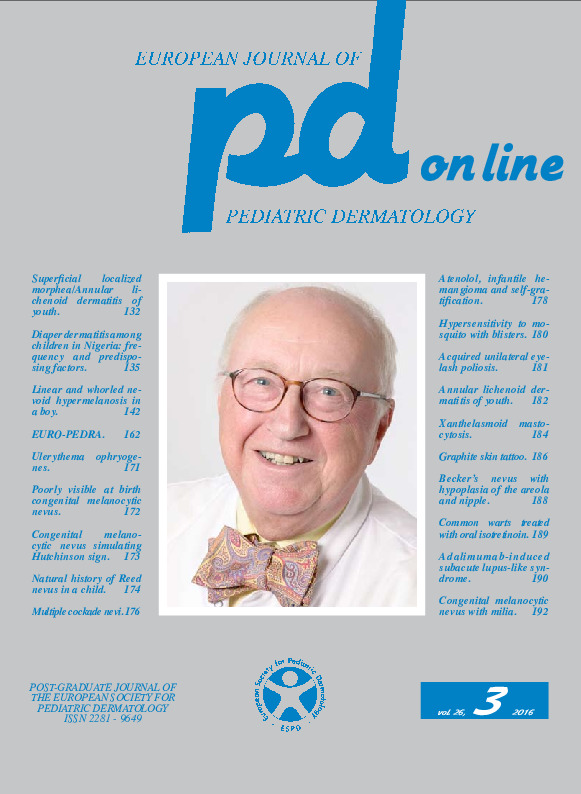 Downloads
How to Cite
Bonifazi E. 2016. Superficial localized morphea/ALDY. Eur. J. Pediat. Dermatol. 26 (3):132-3. 10.26326/2281-9649.26.3.1245.
pp. 132-3
Abstract
Annular lichenoid dermatitis of youth (ALDY) is a chronic-recurrent dermatitis of unknown etiology; ALDY is characterized clinically by annular erythema and histologically by vacuolar degeneration and keratinocyte necrosis exclusively or mainly at the level of the dermal base of the ridges, and, in the superficial dermis, by lichenoid, polyclonal band infiltrate. The confusion with superficial localized scleroderma can only be clinical because both often have abdominal annular erythematous lesions.
Keywords
Superficial localized morphea, ALDY