Mastocytosis/Scabies.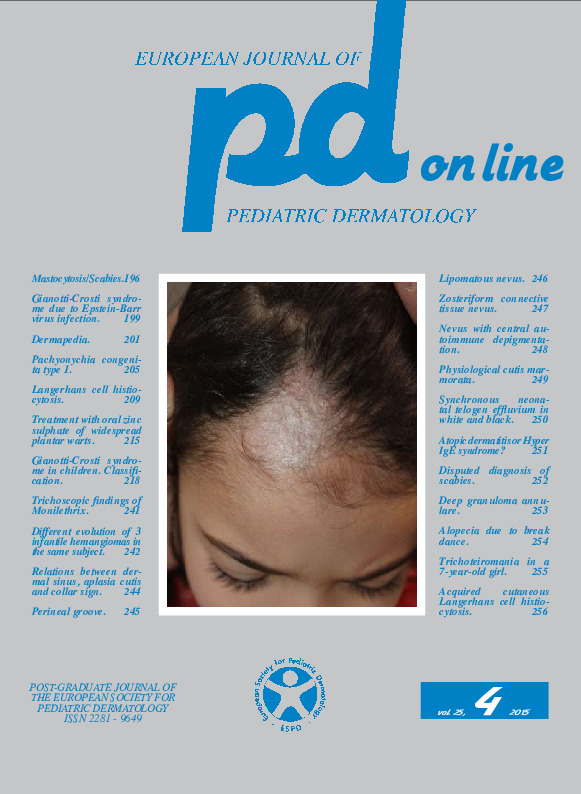 Downloads
How to Cite
Bonifazi E. 2015. Mastocytosis/Scabies. Eur. J. Pediat. Dermatol. 25 (4):196-97. 10.26326/2281-9649.25.4.1157.
pp. 196-197
Abstract
Both mastocytosis (Fig. 1, 3) and scabies (Fig. 2, 4) can be characterized by multiple, very similar papular and nodular lesions. They can be sometimes differentiated only thanks to the different personal and family history.