Hemorrhagic urticaria.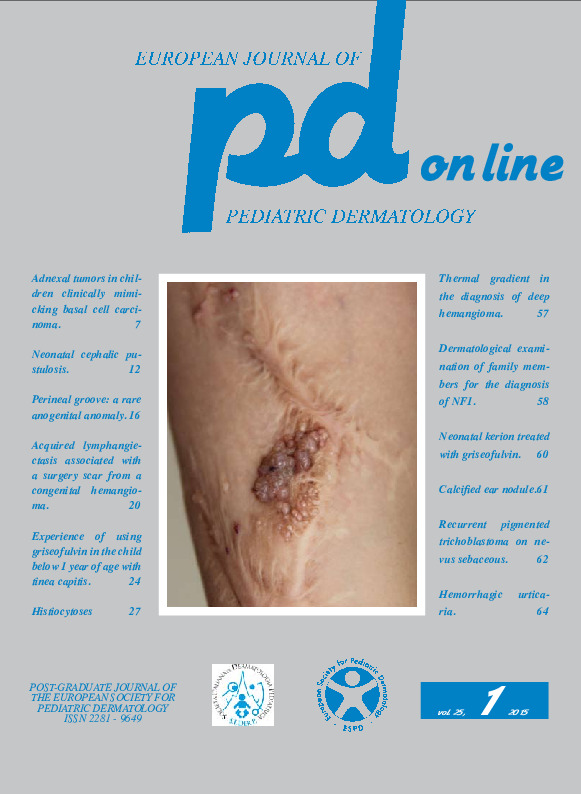 Downloads
How to Cite
Bonifazi E. 2015. Hemorrhagic urticaria. Eur. J. Pediat. Dermatol. 25 (1): 64. 10.26326/2281-9649.25.1.1097.
pp. 64
Abstract
Hemorrhagic urticaria frequently affects children and indicates the violence of vasodilation that is associated with extravasation not only of plasma but also of red blood cells in the dermis. The presence of classic short-lived urticaria lesions excludes a hematological purpura. The bizarre distribution without predilection for acrolocated areas rules out anaphylactoid purpura and hemorrhagic edema.